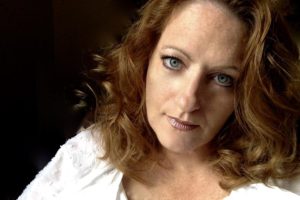 Hello. Maybe you are reading this page because you are curious about who I am as a person, beyond what is written on a professional website or vitae. Frankly, when I read pages like this, I want to know if someone I am entrusting with my health and my future or that of my family is a good match. A good match is important for all involved. Hence, I am happy to share with you my general outlook on life and my profession.
I like being a psychologist because people inspire me, intrigue me, motivate me. When someone trusts me with their stories and vulnerabilities, I am truly honored and feel compelled to help. Being a psychologist was a life-long goal, so every day I am blessed with the career I have always wanted. Being a psychologist is not always easy. The practice of psychology is more difficult than one might think, especially when facing forensic issues. There is a lot of pain in this world and it seems we are becoming less emotionally connected to one another as a society. This saddens me and I hope there is something, even if very small, that I can do to help others to find love, deep relationships, and joy.
I do not know very many people who have a stress-free, uncomplicated life. Most of us try to balance internal and external demands with the pursuit of peace and happiness. Some days are sunny; others are cloudy. In the end, I think we are all responsible for making something of our lives, no matter what comes our way. Perhaps that is why my favorite song is "Anyway" by Martina McBride. It mirrors the words Mother Teresa wrote on her childhood home in Calcutta, India.
If you read my vitae, you will see I am not afraid of hard work. Jokingly, I tell my children, "I went to school for 23 years, counting kindergarten." I have been known to go the extra mile, but this is something I want to harmonize better with enjoying time with friends and family.
I am married and a mother of three. We live on a small farm. We try to make our home a retreat from the hustle and bustle of work and school. I like to volunteer, plan parties and go to antique fairs. Sitting on my porch with family watching the sun set is the perfect ending to my day, one that I hope can repeat forever.
Dr. Deters' professional affiliations include
American Psychological Association
Kentucky Psychological Association
Association of Family and Conciliation Courts
Professional Association of Therapeutic Horsemanship International
International Academy of Collaborative Professionals
Click here to read Dr. Deter's CV: